...for the beauty, the splendor, the wonder of my...
I've gotten a few questions about my hair lately, and I thought I'd make a little post to address the inquiries properly! I wish I had some juicy secrets to share with you, but sadly, the only special treatment I lend my locks is that I never, ever blow dry it. It can be a sort of a bitch having to plan showers to allow ample time for air drying, but it really is worth it. Heat is a hair killer!
Also, I do color my hair (and it's getting to be dyin' time again as you can see from the above photo!) My hair is naturally the sort of mousy blondish brown that looks good on pretty much no one, so I give it a kick in the pants with Herbal Essences Bold 'n Brilliant Color in #54 Amber Shimmer. However, it fades pretty fast, so the color that you generally see on my head is not what comes directly out of the box, but a slightly washed out, sun-bleached version.
Other than that, my bath products are kind of a crap shoot. I'm most likely to go for whatever shampoo is on sale and splurge on a slightly nicer conditioner. Right now I'm using this
Pantene Nature Fusion stuff
which I've been quite pleased with. I don't really use any product, though I used to be obsessed with that
John Frieda Ocean Waves spray
, until they discontinued it (hence the WTF pricetag!)
And I do indeed cut my own hair and bangs, but all that jazz will have to wait for a proper video tutorial...

And just for fun: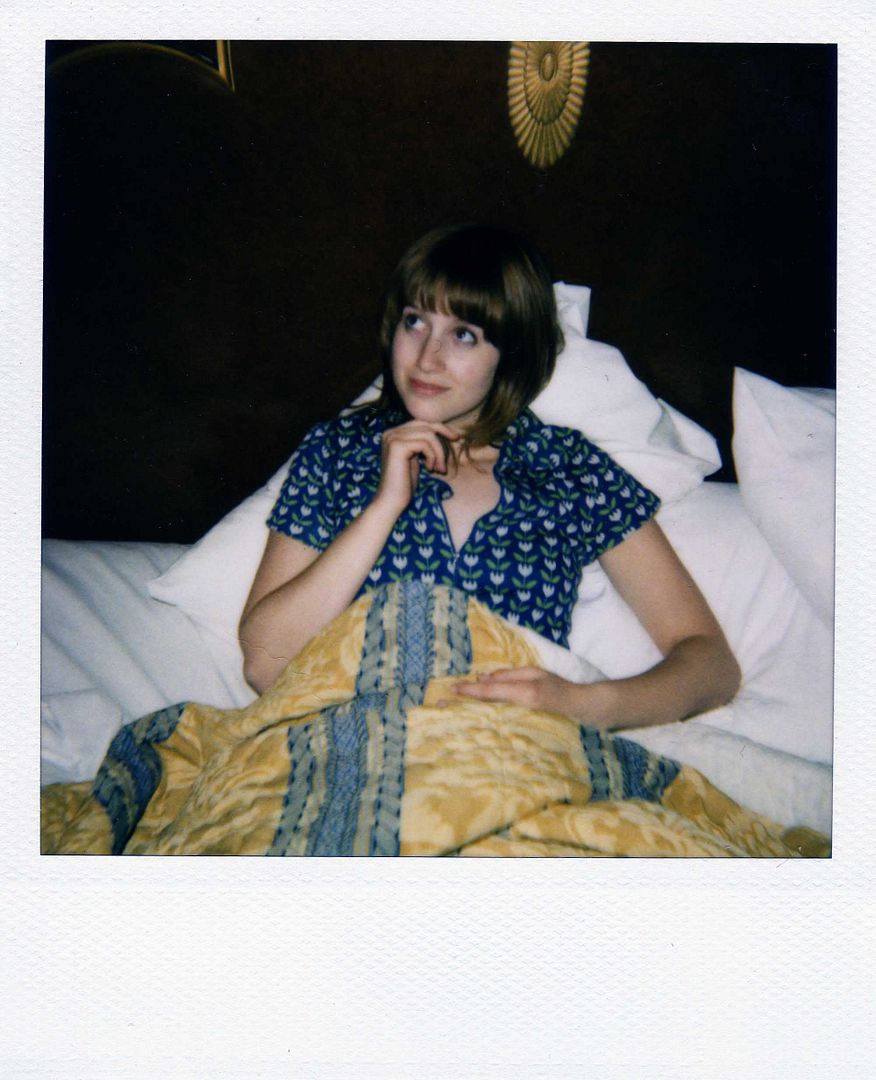 A photo from several years ago when I had a really crap rendition of the Jane Fonda shag. It got soooooo much more mullet-y than this before I was finished...