Oh man you guys, it was a really nice day today (oops, I guess it's yesterday now!)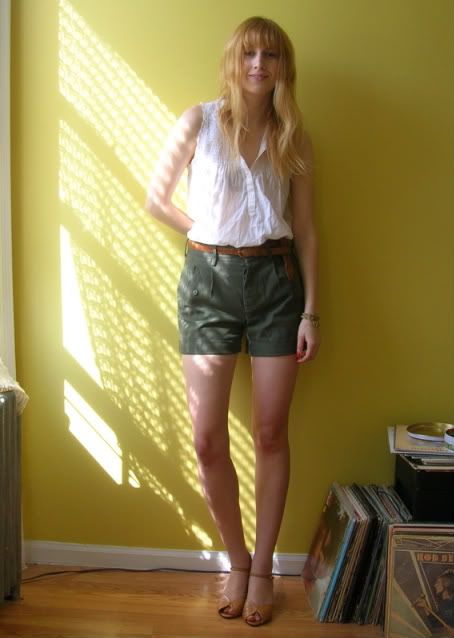 Sadly, I didn't really get to enjoy it as I would have liked, since I had to spend most of the afternoon inside working on a paper, then evening in class. Fortunately, the paper is about a movie I really love,
An Angel at My Table
(if you haven't seen it, you've just gotta! It's by the same woman who directed

The Piano

.)
So, in protest, I put on my new shorts (the product of an overall less-than-fruitful trip to Beacon's Closet this weekend. Seriously, why do I bother???), somethin' white and roomy, and dreamed up a world where I wouldn't have to eventually change into something a little more

apropos

of sitting in a drafty classroom for three hours, emerging well after sundown to a long cold subway ride home.
Speaking of new things, I went hog wild in Sephora this weekend and splurged on some glorious new perfume.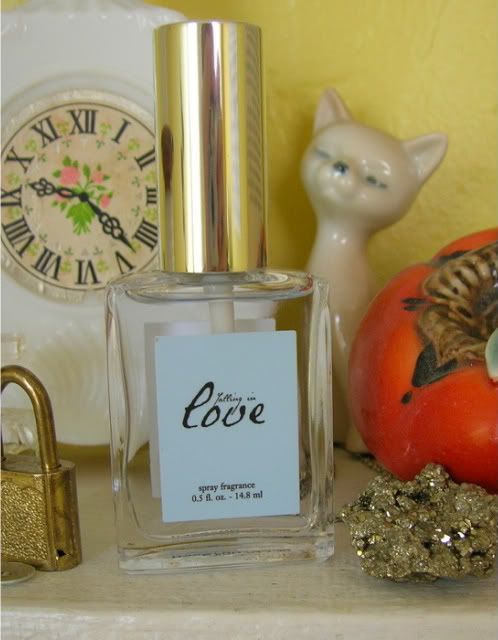 Falling in Love, by Philosophy
. After smelling it for the first time last summer (sorry Amy I touched your stuff), I decided immediately that this was pretty much all I wanted to smell like, ever again. It's so sweet and fruity and warm and makes me think of ripe blackberries and sand between your toes.

It's taken me this long to finally break down and just BUY the stuff, I have such an absolute terror of purchasing new, shiny, silly things (old, shiny, silly things, now that's another story), even though at $15 I'm pretty sure it's one of the cheapest things you can find in that stinkin' place...