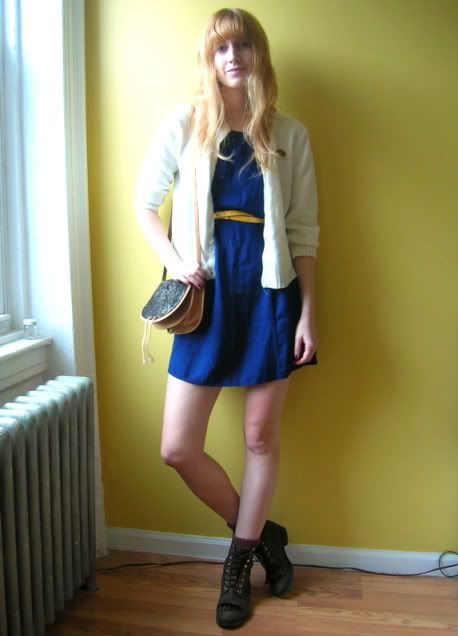 On Friday afternoon, just when I was ready to call it a long, frustrating day of trekking across the city only to be discouraged and heartbroken by yet another eerily understocked, picked over Salvation Army (this time in Hell's Kitchen) and finding the perfect, grossly unaffordable chambray skirt in Urban Outfitters, I decided I would make one last stop before heading home.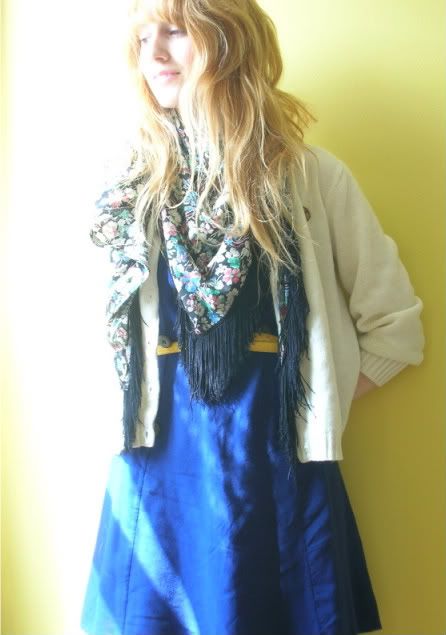 Leaving the noise and grime of 14th St. behind with a sigh of relief, I walked south and east along wonderfully quiet streets and past two beautiful old churches until I found myself at Buffalo Exchange.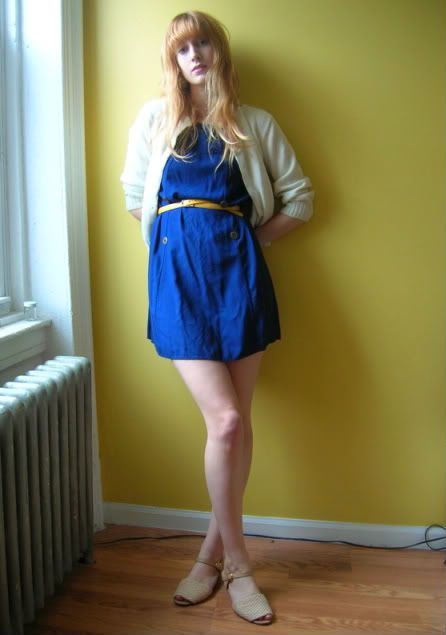 There I was rewarded for my day of fruitless labor. I found this lovely soft blue dress with two rows of brass buttons, and an amazing pair of vintage Ferragamo sandals with heavy gold buckles.

Even

I

can't quite get away with pretending it's sandal weather yet, so till then I'll have to substitute my Ropers, and bundle up under a big fringey scarf. As for adding tights...ugh, let's just not talk about it, ok??