For once, I made a (fashion) threat that WASN'T empty. My
Tabio Heart Tights
arrived last week, and it was love at first sight!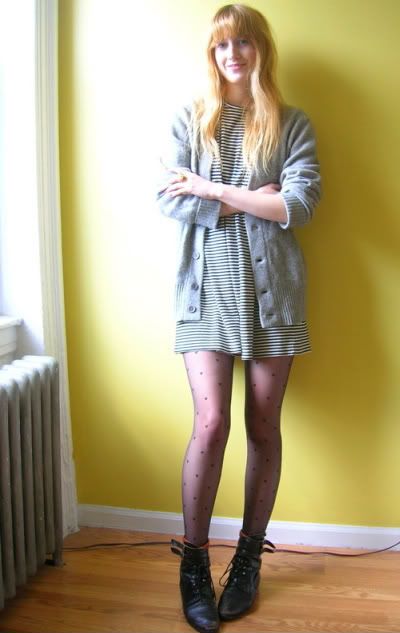 I probably could have gone a size down (funky Japanese sizing + being right on the cusp between medium and large + being used to the retardedly small-ness of AA tights = I can already tell they're gonna saaag) but I absolutely love the print and the sheerness.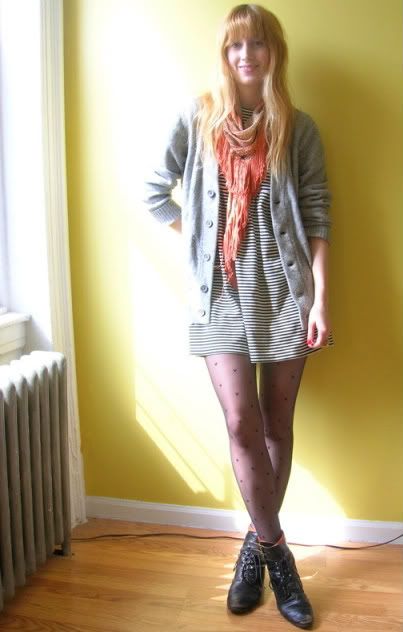 Also, after the last post, Suzy reminded me that I don't in fact own a single grey cardigan. It's not for lack of trying, oh no, but somehow I still haven't been able to get my hands on that perfect, cozy, slouchy sweater...until I nabbed one out of my bf's closet this morning. Woops!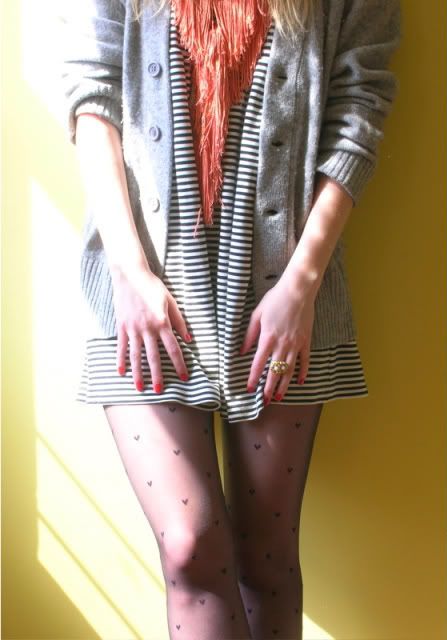 With all the grey and black and white going on, I had to throw in a little color, so I brought out my other awesome fringey scarf

. Somehow I managed to find the two of them within a few weeks of each other, and I've never seen another before or since...