Not once but

twice

today while I was out and about, I saw girls wearing amazing little wooden-soled clog-sandals. Which reminded me of...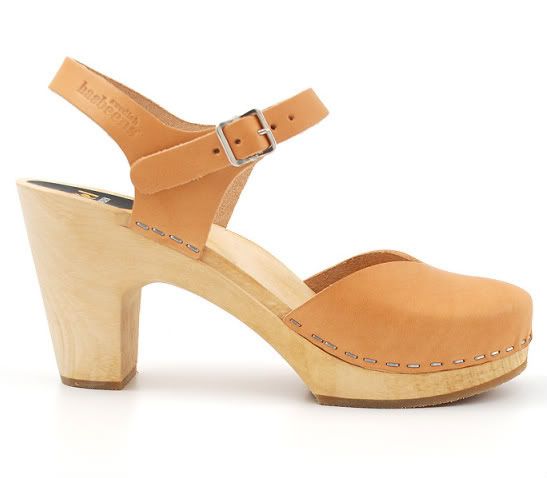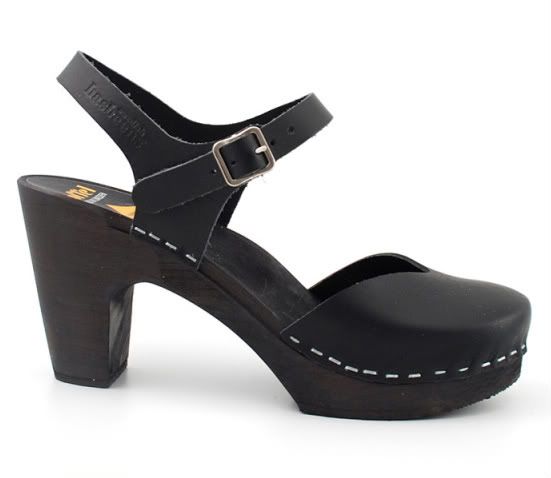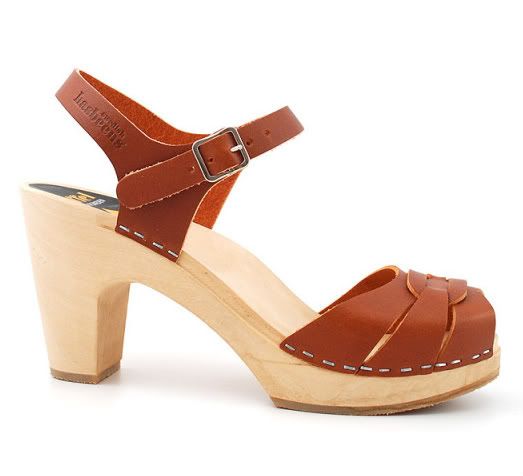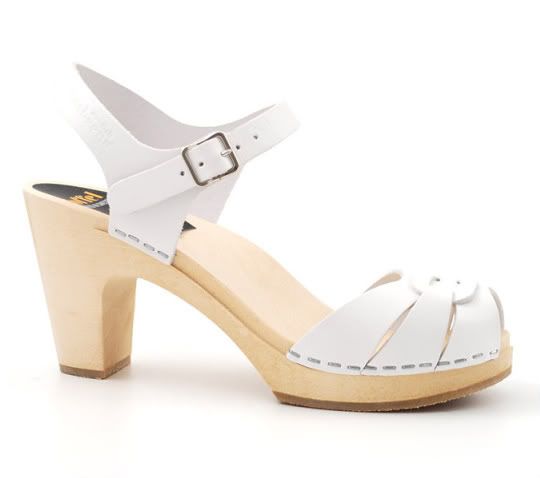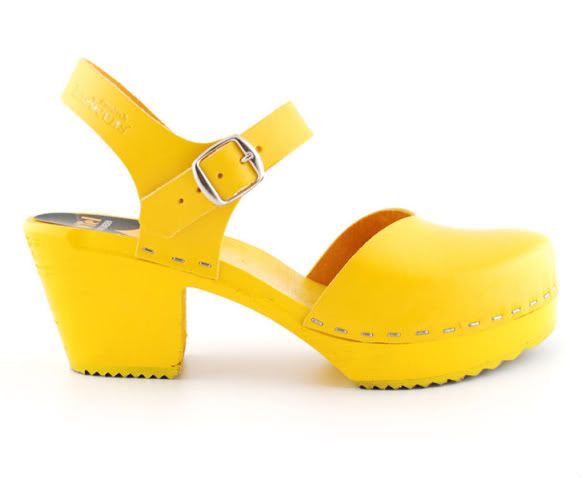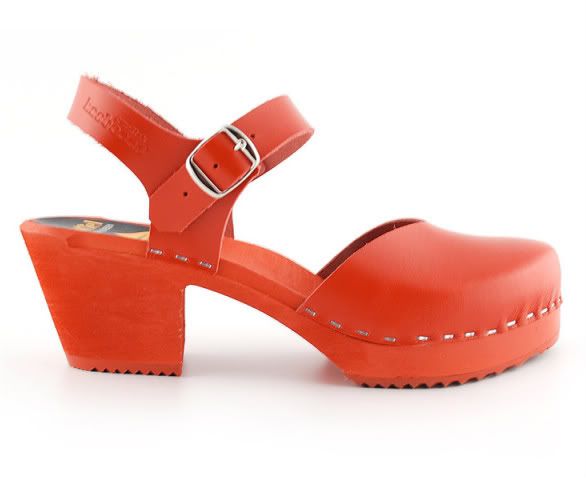 ...the Swedish Hasbeens I read about in Elle the other day! The first style actually reminds me a bit of those Rachel Comey Dekalb Clogs. Sadly, while they cost about half as much (if my Kroner conversion is accurate...), they are still out of my price range.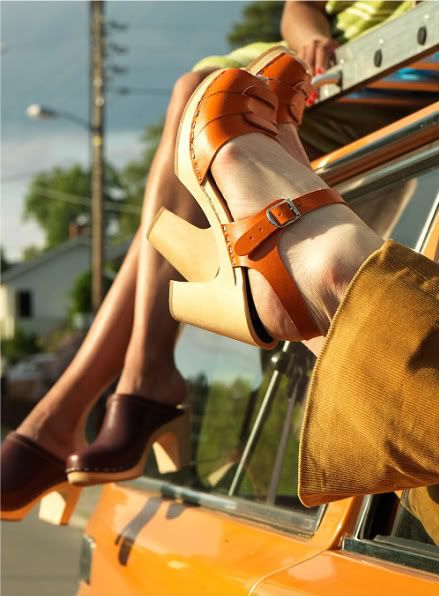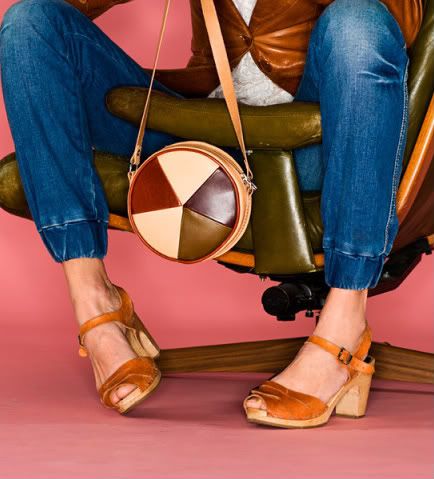 (Also sadly, far too many of the "inspiration" photos on the site feature disembodied legs swathed in extremely unfortunate shiny leggings, wearing shoes of questionable fit. Really, Sweden? That's the best you could do??)
What's worse, once I reached my destination (Refinery, to try on some Saltwaters, thanks Linda!), not only was the shop filled with similar but even MORE adorable Swedish clogs at unaffordable prices, I also found to my extreme dismay that the Saltwaters might actually be a no-go. GASP! They're so much wider than I expected, my stupid feet were swimming in the 7's, even though they were right in the length. Nooooooooo!
POSSIBLE SUMMER SANDAL FAIL?