It seems like every year, when faced with the inevitable challenge of finding the most comfortable, versatile, yet stylish (

but of course

) sandals for the approaching summertime, I say "all right, this time around I'm just gonna buy a pair of
Saltwater Sandals
and call it a day." I mean, I can't tell you how many friends have reccommended them to me.
"They're so comfortable!"
"They last really well!"
"They conform to the shape of your foot like maaagic!"
And yet somehow, every year, the poor little dependable fellows get pushed into the back of my mind while on the hunt for something more exotic, more complicated, more...fringed?
However...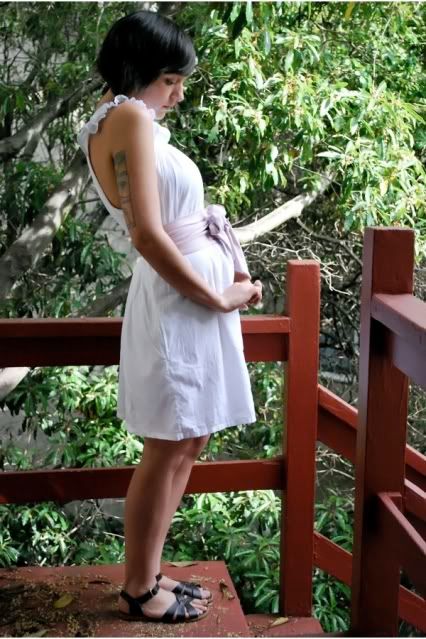 ...I think seeing
calivintage
rockin' a pair like nobody's business over on Chictopia has finally cemented the deal.
I'm thinking basic black to start with (at around $35 a pop, even I can actually afford to dream about owning more than one pair!), but, ooh they come in red...and yellow...and floral...and....ok ok, wait a minute, one threat at a time!