Friday night, never felt so right!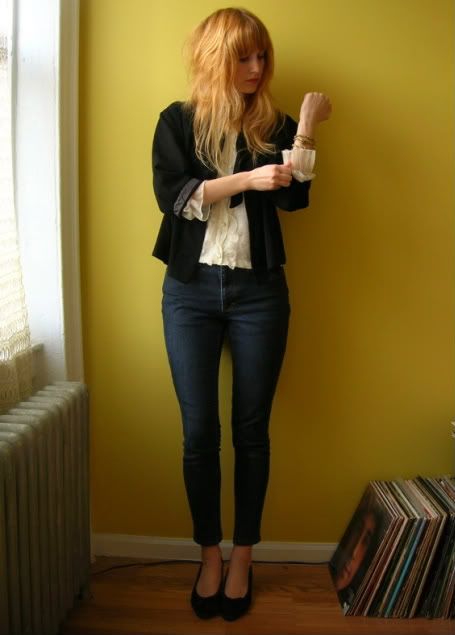 This has been a mega stressful week, but it's all over now baby blue. Part of my recovery plan involved spending most of my day doing this: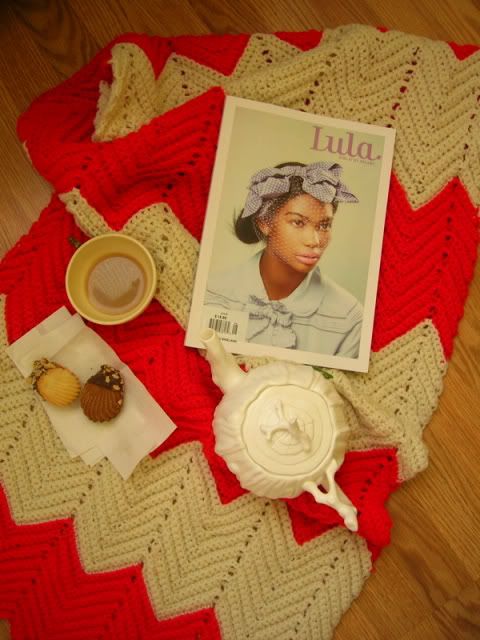 Maxin' chillaxin', lady style. Also, I know what you're thinking,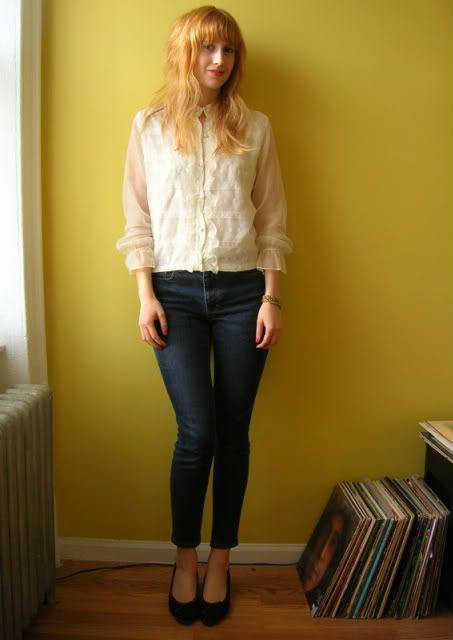 pants again??? Who are you and what have you done with our Little Banana???

But here in lies my problem: I am EXTREMELY good at finding and purchasing adorable tops, like this one I found a couple days ago. I am absolutely rotten, on the other hand, at finding bottoms. This results in a massive imbalance in my closet, wherein I own approximately one billion frilly little blouses, and absolutely nothing to wear the damn things with. Anyone else have such troubles???
What's wrong with us and our brains/butts???