I cannot tell a lie:

this is, in fact, what I wore yesterday, but since I didn't manage to get any real-time documentation, I recreated it for y'all today. Because I can.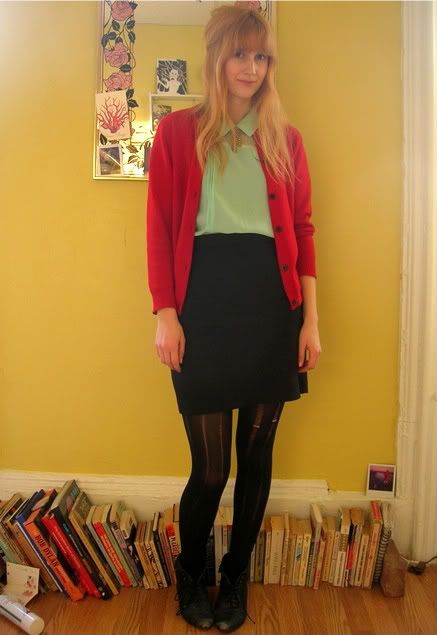 This is probably my favorite top that I own. The color is perfect, it's really old, I got it for crazy cheap, and it has so many nice details (Lace! A pocket! Pleating!) Too bad my camera's batteries died before I could get up close and personal.
Also, on the topic of ripped tights: this is a trend I had resisted for a long time, since I in no way consider myself badass enough to pull it off. Then one day, I got a run in the third mo'fo'ing pair of black tights I've bought this winter. And wouldn't you know it, I suddenly became

REALLY, RIDICULOUSLY BADASSS.