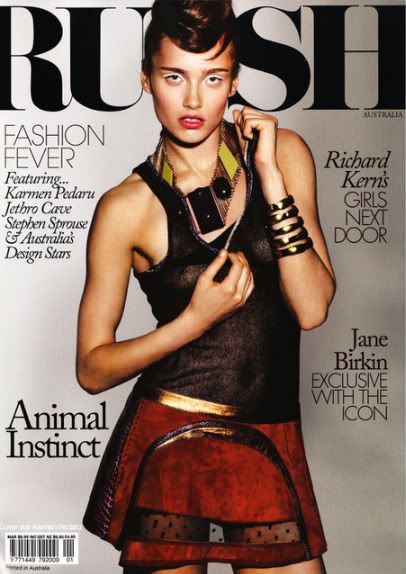 A new

RUSSH

already??? Oh but I'm already so woefully far behind!
P.S.

Am I the ONLY person left who hasn't fallen under the spell of

Jethro Cave

? Seriously, I DO NOT COPY ON THAT. He just looks like an overgrown version of some smelly, snot-nosed little kid who was mean to mean in the fifth grade.

Sorry Jethro, you're probably a cool dude and all but in regards to your appeal I can only say

puke town central

.