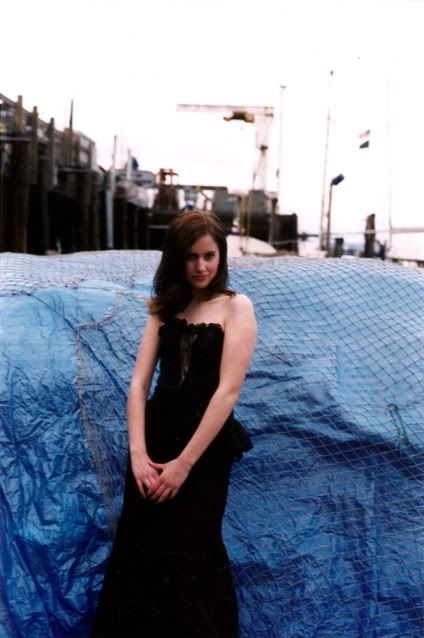 Yup, that's me, age seventeen, on my way to Senior Prom wearing the dress I had Rowan posing in a few posts down.
Look at my freakin' hair! I'd been blonde(ish) my whole life, and then one night I decided I wanted to dye it brown. Just like that. It ended up turning out almost black. It was so strange to look into a mirror and barely even recognize myself at first! By this time it had started to fade out a bit, and over the next several years I would go from brown back to blonde and then red, making pit stops at nearly every shade in between.
Oh man guys, my hair and I, we've been through a lot...it took a helluva long time and an awful lot of dollars and tears to settle on my current incarnation. I think I'll be sticking with it for a good long while.