Hi guys! It's good to be back!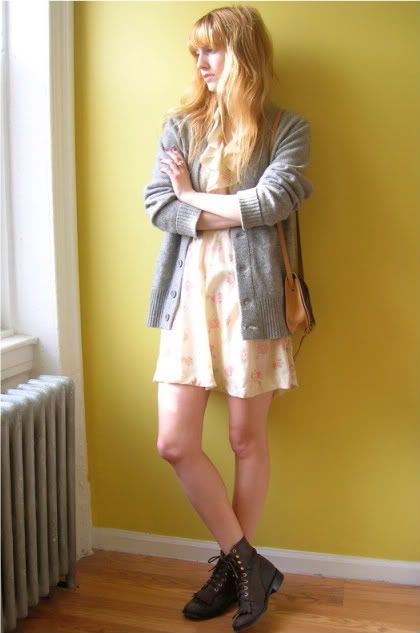 I boarded my bus at 12:30am this morning, fell asleep listening to
Crystal Stilts
...
...and woke up to the sun rising over the steadily approaching Manhattan skyline. Unfortunately, bus sleep isn't exactly what you might call quality shut eye, so I spent the rest of the day in a pretty serious fog.
Eventually I took a stab at making the most of what was left of the day by putting on something soft and flowery to run some errands.
This dress was a birthday present a couple of years ago, and it has the best fluffy ruffle at the neck. Its print was extra appropriate at the time, since roses are my
birthday flower
. Now it just makes me think of summer, and reminds me a little of
my mom's wedding dress
.
After an aborted trip to the post office (urrr, the line was out the flippin' door) I decided it was best to just admit defeat,
and now all that stands between me and calling it a night is a plate of leftover Easter Feast from my boyfriend's refrigerator.