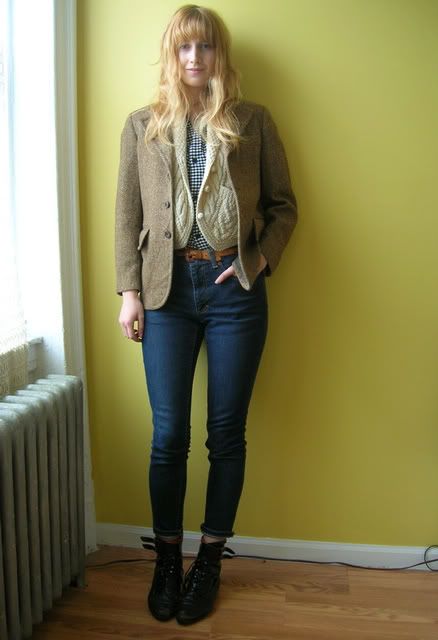 Friday was a funny day. I woke up at my boyfriend's house to surprisingly warm weather, and surveyed the pile of mismatched, rumpled clothing that I had let accumulate on top of his hamper over the week. Faced with the possibility of rain, and the knowledge that I would be walking a lot that day, I decided it was imperative that I dress in layers.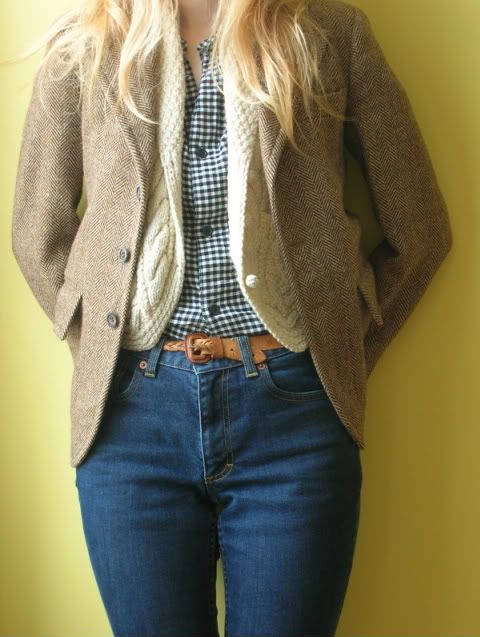 Everything was going along swimmingly--grab a little of this, a little of that--but when it came to top it all off, I realized to my horror that the only jacket I had was my big, heavy, smothering peacoat. Unacceptable! I knew if I wore it I'd just end up having to carry it around half the day when I got overheated, but that if I didn't wear some sort of top layer I'd get cold as the day progressed.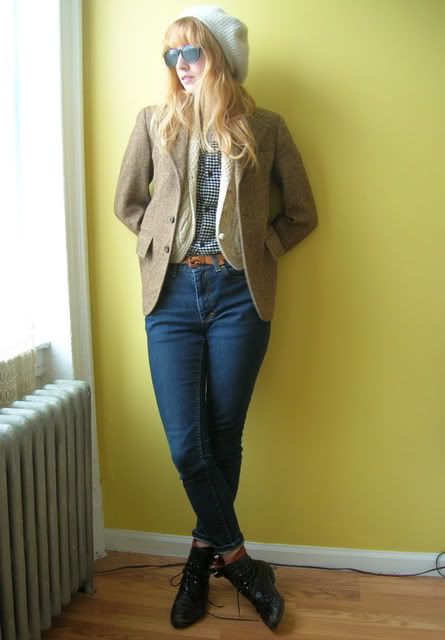 Fortunately, I

happen

to be a pack rat genius. As I was pawing desperately through the hallway coat rack, I came across this tweedy blazer I'd bought at some stoop sale months ago and left (I'd like to say with clairvoyant fore-sight, but probably just brash carelessness) hanging safely between the wooley Pendeltons and duffel coats.
In the end, I rather liked the results of all this forced creativity: a mix of prints, textures and materials that had me, finally, ready to face the day!