The prodigal bass player returned this weekend, and with him came a bagful of various items of ridiculous swag which, sadly, didn't fit either of us. Only one thing to do--trade 'em in, and get more stuff!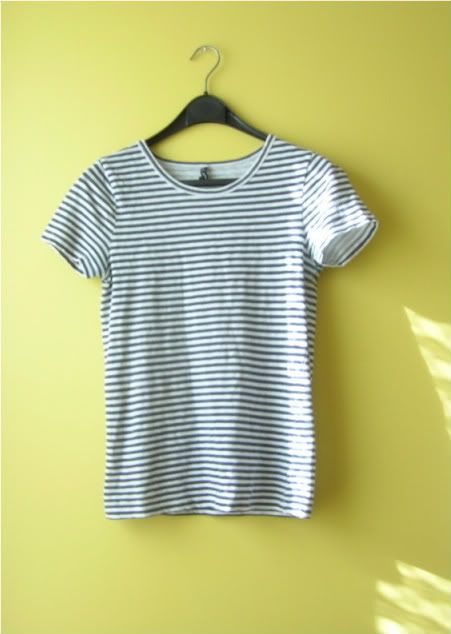 My closet has been sorely lacking in stripes these days, a completely unacceptable state of affairs with Spring on its way (RIGHT, Spring???)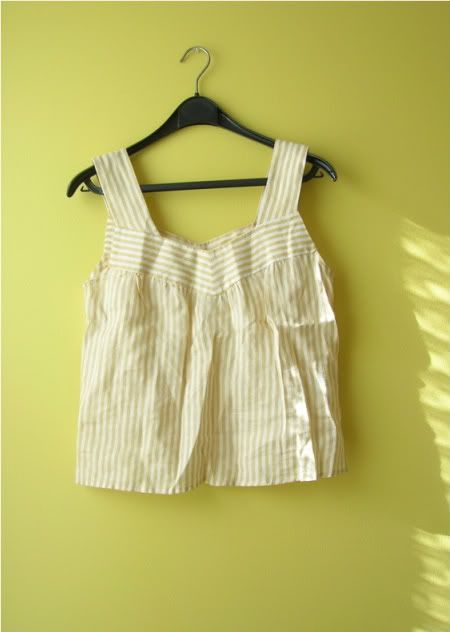 A trip to Buffalo Exchange solved all my woes (if only!) in the form of a little tee from J. Crew and a linen tank from Zara.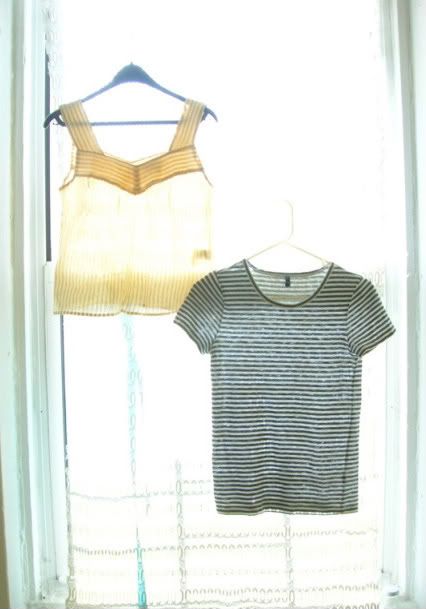 The sun might be shining today, but it's still cold enough to guarantee I'd freeze should I dare and step out in one of these little numbers. Oh I can't wait to be tan and warm and lazy again! Being pale and cold and lazy just ain't cutting it anymore...